Now Hiring
Do you have skills in transmission linework?
Have you worked in land clearing or operate heavy equipment?
Are you looking for an opportunity to learn these skills as an apprentice?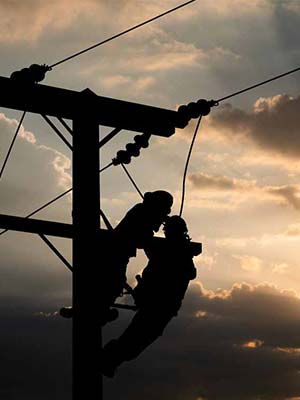 Here are the positions that NECEC is seeking:
Linemen

Apprentices Seeking On-The-Job Training

Equipment Operators

Groundman

Driver Groundman

Heavy Equipment Operators

Ground Cutters
This is an incredible job opportunity and the chance to be part of a major construction project that will reduce energy costs, enhance reliability and contribute to greenhouse gas reduction requirements for all of New England.
Don't miss out on being a part of a statewide project of this magnitude.
Have you wanted to apply your skills to a major construction project in New England?
Do you want to be rewarded for your skills with strong pay and great benefits?
Please fill out the job survey form on this page, and a NECEC recruiter will follow-up with you shortly to discuss specific opportunities that match your skill set.
It's great work for today. It's great work that better positions you for your future. And it's great work that betters the lives of your friends and neighbors in Maine and throughout the region.
We Want You To Be Part of New England Clean Energy Corridor!