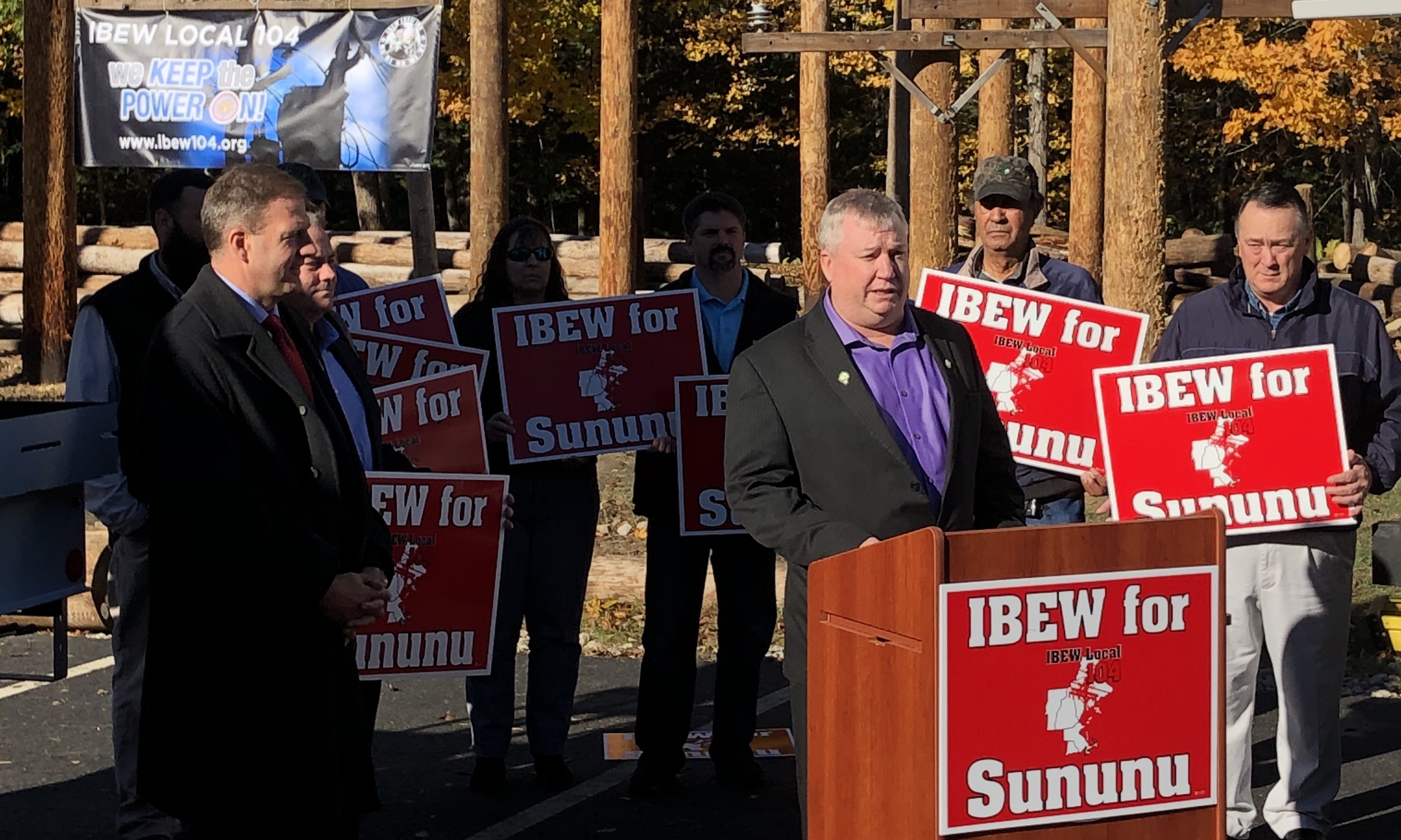 The International Brotherhood of Electrical Workers Local 104 proudly announced their
endorsement of incumbent New Hampshire Governor Chris Sununu, in his bid for re-election.
During an Oct. 16 press conference, Local 104 leaders cited Sununu's focus on supporting first responders, job creation and supporting job-training programs.
"We are proud to offer our full support to Governor Sununu," said Brian Murphy, Business
Manager of IBEW Local 104.
Sununu becomes the first New Hampshire Republican gubernatorial candidate since John H.
Sununu, more than 35 years ago, to receive an endorsement from IBEW Local 104.
Murphy said Gov. Sununu has shown his administration is willing to do what it takes to ensure
the safety of first responders, which include electrical lineman, so they can return home safely
following a natural disaster or other emergency events.
Gov. Sununu has also supported an electrical worker training program, which was recently
developed at Manchester Community College. This training program offers students the
opportunity to earn a college degree while receiving the necessary training to qualify as a
linemen apprentice.
Click here to read the full press release announcing IBEW Local 104's endorsement of Gov.
Sununu.